Abdul Haz Koroma is a water and sanitation expert with over 11 years' in the development sector with experience in evaluation research, policy analysis, grant writing, planning, implementing, and measuring the impact of projects. He has advanced skills in program management, monitoring and evaluation (M&E), knowledge management, and behavior change communication (BCC) to best measure and document program outputs, effectiveness, and strategic development.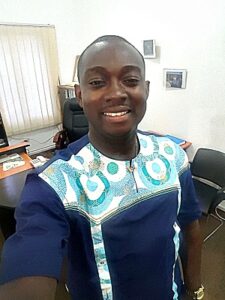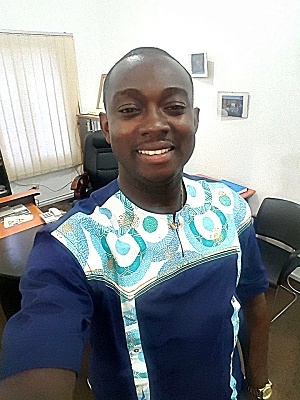 In addition to being an accomplished young professional in his mid-thirties, Abdul is married and has been blessed with a wonderful son who will celebrate his fifth birthday this year. He is a Christian and a practicing Catholic. Being an altruist by nature, Abdul has an empathetic persona. He is affable, likes to meet people; usually with a smile. His drive for excellence has been guided by his mom whose mantra is "The sky should not be the limit. Go for the galaxies!"
Abdul is an altruist by nature and has an empathetic persona. He is affable, likes to meet people usually with a smile. His Achilles heels are when he sees the suffering of mankind wherever that may occur. His craving for solving real-world problems and his mentality of always trying to contribute to the solution has been largely conditioned by events of his childhood in his home country of Liberia which was ravaged by 14 years of civil unrest.
He loves swimming, playing long tennis and playing chess. Movies-mainly spy movies. He loves the tradecraft involved!
Q: You have an incredibly impressive resumé, my good sir! (I even heard that you were offered a job with the World Bank!!) With all of your experience, what made you decide to jump on board with The Last Well?
My decision to join The Last Well was driven by two key factors: intersection of shared vision and my penchant for taking on new challenges. For me, the mission of The Last Well [aligns] very well with my personal aspirations when it comes to clean water provision in the world globally. There has to be a working methodology to end the crises. We cannot simply accept that it is a crisis that should drag on in perpetuity. This was a decisive factor in my decision to join the organization. I have spent my time around NGOs and big institutions all trying to "end the water crises". But the methodology employed by these organizations clearly did not seem to support those bold visions. I saw the same mission and that very vision coalescing at The Last Well. A further critique of the TLW's methodology left no doubt that this team was the real deal. The icing on the cake was speaking to the organization's leadership. I came face to face with genuineness boldness fearlessness and an unambiguously clear face to face with genuineness, boldness, fearlessness, and an unambiguously clear absolute belief in what they were doing- I was sold!
Secondly, I do have a penchant for taking on challenges. I could take on the same role with the World Bank and I could simply be a small cog in huge machinery and dabbling in the generalities of "fighting global poverty etc". Essentially, it would have been about working to earn a living and clock hours in a bureaucratic rule-based system. But how about working with a true sense of purpose? I etched closer and closer to finding my meaning as I evaluated my options. Comparatively, TLW is a smaller organization in size and human resource capacity. With such a huge vision it is obviously challenging from a HR perspective and from a structural outlook. I also saw the vision and knew that to get to 2020 many things will have to happen that has never occurred before in order to meet reach the finish line. I have since braced myself for the change and ready to help make history.
Q: And what is your job with TLW? How is God using you to bring clean water and the Gospel to every corner of Liberia?
I serve as a Senior Water and Sanitation Advisor and also the Government Engagement Specialist for TLW. In short, my job involves advising on policy integration of TLW programs, and ensuring that those align with the government's expectations in terms of guidelines, standards, and outcomes. The role has proven very vital in the last few months and has the potential to be a major game changer in achieving TLW mission in Liberia. This has been the It is also the secret element employed by the insightful leadership of the organization to ensure nothing obstructs our drive to the finish line. Sometimes, God leads us to particular people, places, and organizations at an appointed time to serve his will and play our part. Many thought someone of my professional stature should be with the big mainstream WASH organizations and cannot fathom why I would be doing what am doing now with TLW. Somehow, I interpret all this differently and have allowed God to determine my paths and use me for his purpose. I am actually content and at peace with what I do and actually love it! I think God knows why I am here at this time playing my role in his mission. It cannot be a coincidence.
Q: When you first heard about what TLW was doing, how long did it take for you to see the scope of what they were trying to do? (The grandeur, if you will.) What was your first impression?
In all honesty, I was nonplussed. My first impression was that clearly "they do not understand the scope of what they are talking about." Of course, I came to all these conclusions without looking at the methodology, without meeting anyone, and without internalizing the passion nor the fund-raising capacity of the organization's leadership. While I held these beliefs of universal access, I still could not get my head around the projection that was earmarked for this to happen… and then I spoke to Todd!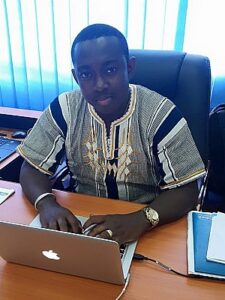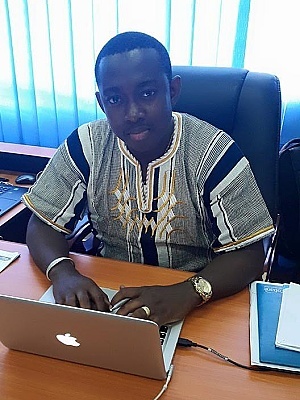 Q: What were your initial thoughts after meeting Todd and the rest of the TLW team?
Todd has a quality which I'd like to call "Infectious Passion." My personality, fueled by my academic training, encourages me to be naturally critical (in a positive way of course) of anything. But then Todd comes along, and he inspires so much trust, sincerity, and genuineness in the way he communicates. Nothing changes a man's mind than when a communicator inspires trust. That's Todd's real strength – the ability to make anyone believe in the mission of TLW, but also the authentic way he communicates the methodology of the operations. That is not a skill that anyone has. I have listened to countless people speak on this subject I know some of the statements are confected, prerecorded, and passion is artificial and cosmetic. Todd will ensure that he passes on that "infectious passion and brings you on board with the truthfulness and authenticity. This is really my main inspiration for working with this organization.
Q: Todd has often said that "We're the best-kept secret in Christian non-profit work around the world." Why do you think that is?
My reaction here has been really informed by knowledge of existing research in the water and sanitation thematic. A large body of work has documented with specifics how Christian non-profits work. This is largely characterized by low scale interventions (in terms of scope), rights-based approaches, and less programmatic in terms of organization. The Last Well has changed this narrative without calling global attention to themselves. The Last Well's work could well lead to a global paradigm shift in the way Christian non-profits approach development interventionism. TLW currently sits at a critical intersection of international development and altruism driven intervention. There is a huge potential for knowledge management, integration of strategies, and learning, and TLW could very well be at the center of that.
Q: What stories of hope have you seen on the ground in Liberia?
Let's approach this on three scales: the national, the county, and the community levels.
On the national level, what TLW has proven by her actions is that it is certainly possible to achieve universal access by employing a clever strategy and ingenious methodology. Hope is inspired by the organization's proven ability to demonstrate that data-driven planning is possible at the macro level. A few thematic areas where GOL can draw optimism for instance are:
Holistic program planning as evidenced by TLW County by County strategy
Data-driven program development, proven by TLW sophisticated assessment and evidence generation exercise
Accountability and donor responsibility, as shown by TLW erudite GIS-based reporting system
Participatory development in action, as advocated by TLW county engagement sessions and strategy for County and community level inclusion.
Of course finally, the timely and efficient water provision services provided should be the biggest boost to the country as it clearly removes all doubt that universal access is possible. Clean water is central to the human development nexus of Liberians. Without achieving full access it is impossible to achieve targets for nutrition, health targets, and economic development. There is a lot of inspiration here to point to.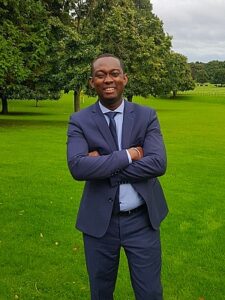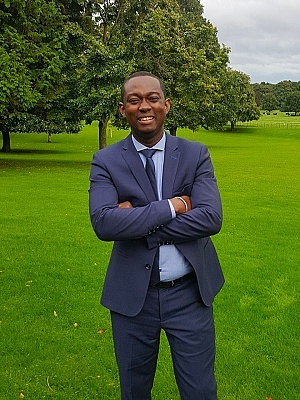 Q: Perhaps even more than clean water, how have you seen the Gospel shape the lives of the Liberian people?
This is a chicken and egg question. The Gospel has been integral in altering the spirituality and psychology of Liberians. Communities have lived with the belief that spirituality and divination practices could explain everything leading from the cause of acne to rain.
TLW's strategy of solving a real social problem, coupled with spreading the gospel, has been able to [help] produce measurable impacts in many communities in Liberia. Waterborne illnesses, usually attributed to magic or unexplained spiritual outcomes, are now being solved paving the way for the gospel to germinate, gain traction, and replace ancient local cultures and practices.
Q: What things can we expect to see over the coming months leading to December 2020?
It is said, "Not how long, but how well." I think the coming months are the most consequential in the history of this organization. From a programmatic standpoint, I expect to see more activity operationally and more engagement with GOL actors on the ground. I think we can start to add a lot of finesse to the program architecture, and I see us doing more to chart out our exit strategy as a standard practice with project wrap-ups accepted globally.
I also expect to see a lot more scrutiny from government regulators but also more and more champions emerging after hearing about our work. Our recent aggressive communication strategy has been a huge success and blending that with on the ground engagement of local leaders will be a major game changer. But more scrutiny and skepticism from anywhere should be seized upon as an opportunity to make more disciples of our work. There will also be mixed emotions of excitement and apprehensions as we etch closer and closer to the finish line. But that is normal and expected.
Q: How can we all be praying for you and the beautiful nation of Liberia?
Kindly pray that we continue to have the fortitude, the patience, and the inspiration to continue this mission to see its outcomes and impacts.
Pray for our President and his advisors. More wisdom and the ability to make sound policies for our lovely country.
Abdul holds a Master's degree in Environment, Society, and Development from the National University of Ireland in Galway, where he studied global geopolitics, environmental and social policy, and international development. He holds a Bachelor of Science degree in Biology and Chemistry from the University of Liberia. He also studied Water Resources Management at the University of Geneva in Switzerland and holds professional study certificates from Harvard University where he completed courses in emergency response activities.