If you live in a modern, first-world society, it may be hard to imagine a world without clean drinking water. However, this is a reality for many countries across the globe; namely, Liberia. Many would be surprised to
know that the African country Liberia is facing a terrible water crisis. The water for most of the residents of Liberia is dirty and/or filled with disease. The crisis is so bad, tens of thousands of Liberians die every year—90% of which are under the age of five. With this epidemic, here's what you should know about the water crisis in Liberia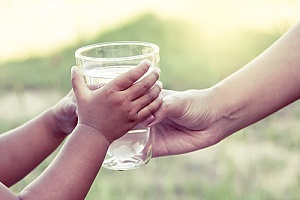 Liberia: A Brief Overview
The country of Liberia is located on the west coast of the continent of Africa. Its border countries are Sierra Leone, Guinea and the Côte d'Ivoire (Ivory Coast). Unlike its neighboring countries, Liberia was not colonized by the French nor the Portuguese, but rather it was colonized by African-American slaves seeking asylum from the United States, post-slavery. Since then, Liberia has undergone many challenges, including disputes between the U.S., a 7-year civil war in the 90's, and lack of economic stability. All of this has contributed to Liberia's lack of resources and need for better livelihood, including the simple need for water.
How The Water Crisis In Liberia Began
The civil war in Liberia began officially in 1989, but problems arose as early as 1980. Once the war was said and done, the country was left in disarray with a mess hardly anyone was ready to clean up. This included the country's need for a sustainable water system. Since then, many Liberians were forced to take the water available, regardless of the condition. As with any war-torn state, the fatal aftermath affected the environment, further contaminating the water available.
The Statistics
Clean, drinkable water is a resource that many of us in developed nations take for granted. So much so, you may be amazed at how staggering the statistics surrounding water and the lack of it around the world. Just to give you an idea, here are some facts to note:
748 million people worldwide lack clean water
That's almost 10% of the world's population without drinkable water
Almost half of those in need of clean water are in sub-Saharan Africa; this includes Liberia
18% of deaths in Liberia are from diarrhea, malaria, and cholera, all waterborne diseases
Out of all water fatalities, up to 90% are children under the age of five
Currently, almost 1 million Liberians are without drinking water
The Last Well has brought clean water to 4 million Liberians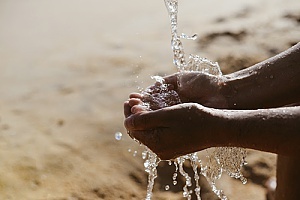 What Is Being Done About It
Within the last few decades, the need for clean drinking water has been and is being tackled thanks to many organizations, including our organization, The Last Well. As we mentioned in the last statistic, The Last Well has brought water to approximately 4 million Liberian residents and counting. This is a tremendous victory, but there are still almost 1 million Liberians that need access to clean drinking water as a sustainable way of life. We seek to bring clean, drinkable water to the remaining million residents that don't yet have access. Thus the name "The Last Well"—we anticipate the day when the last well will be drilled and the gospel is preached in the last community in the country of Liberia. This day will take place by December 2020.
How You Can Help
As we approach five years since the greatest Ebola outbreak and as we consider the large number of people that still don't have disease-free water, it may seem like closing the gap on bringing sustainability to Liberia is nearly impossible. But we are closer than ever before and you can be part of these final years of progress. With our goal of giving a million more Liberians water by the year 2020, we can use generous donations of time, effort, and financial backing. You can get started in many creative ways including:
The Water Crisis in Liberia is serious, but great strides have been made in ensuring that more and more people in Liberian receive safe, clean water to use and drink. With knowledge on Liberia's history, we can focus on how Liberia can be in the future: a thriving country with clean, healthy water with much to offer the world. Interested in helping The Last Well bring water to the remaining million Liberians or need more information? Contact us and let's talk about how you can become a part of this tremendous movement.